About The Principal
Charles Elliott is a Fellow of the Royal Institute of Chartered Surveyors and qualified in both the Quantity Surveying and Property Valuation divisions. He is also a Member of the Chartered Institute of Arbitrators. He has extensive experience in both the construction and engineering industries both nationally and internationally together with experience working for a London law firm specialising in construction disputes.
In 1989, he joined a major international property investment and development company to manage and procure development projects in Australia and the UK.
In 2003, Charles rejoined Knowles (Australia) Pty Ltd, leaders in the field of dispute management and contractual claims and became Director of the Sydney office in 2005. Following the purchase of Knowles Holdings plc by Hill International in 2006, Charles commenced practice in his own name 'REP Consulting'.
Work Record
| Year | Records |
| --- | --- |
| 2006 to date | Director, REP Consulting, Construction & Property Consultants, Sydney |
| 2002 – 2006 | Director, Knowles (Australia) Pty Ltd, Consultants and Lawyers, Sydney |
| 2000 – 2002 | Lend Lease (Baulderstone Hornibrook), Contractors and Engineers, Sydney |
| 1990 - 1999 | Hammerson plc, Property and Investment Company, London and Sydney |
| 1987 - 1989 | James R Knowles, Construction Consultants, London |
Professional Positions Currently Held
Fellow of the Royal Institution of Chartered Surveyors, Australasian Branch
Member of the Chartered Institute of Arbitrators, Australian Branch
Member of Australian Branch Committee
Chairman of the Membership & Promotions Sub-Committee
Member of International Sub-Committee.
Other Information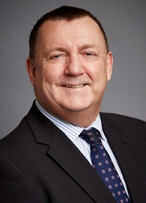 REP has experience in most Australian Standard Forms of Contract and assisted in the development and promotion, in conjunction with the Chartered Institute of Arbitrators (Australian Branch), of the mediation-arbitration process pursuant to section 27 of the NSW Commercial Arbitration Act.
He has been exposed to Court and arbitration procedures with particular reference to presenting and arguing in respect of quantum associated with contractual claims, valuation assessments for economic loss and diminution of value including drafting and settling legal documents